About Us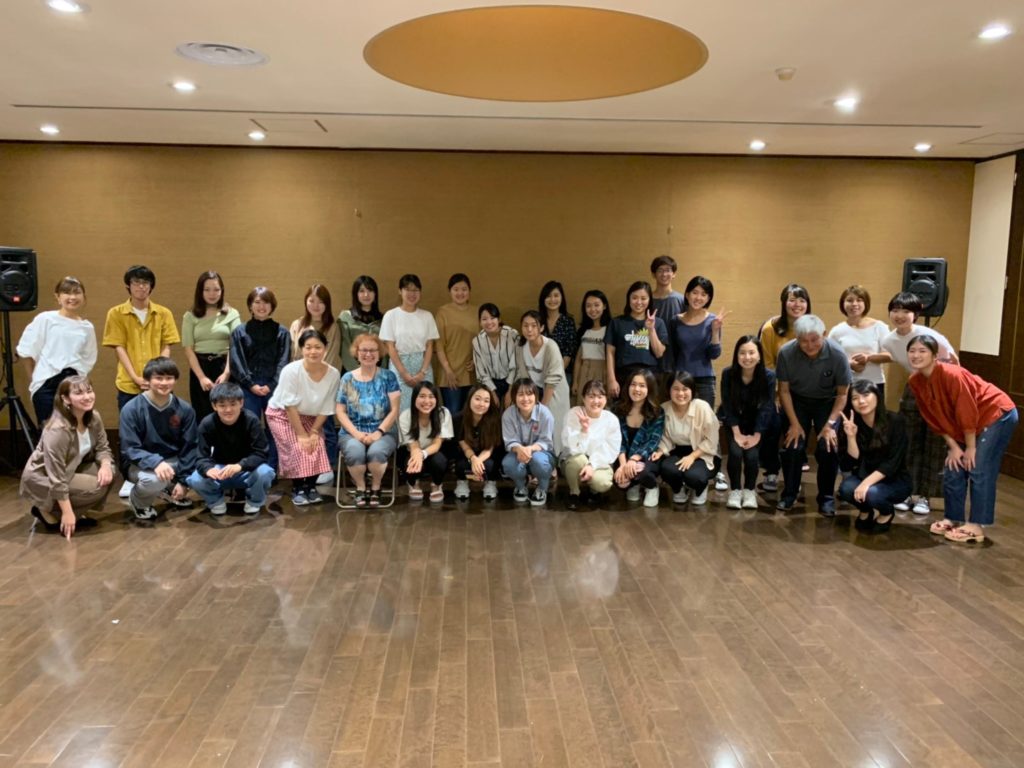 We are the students of Kyoto University of Foreign Studies, Japan. We have been researching Japanese migration to Canada under the guidance of Prof. Sachiko Kawakami, particularly focusing on emigrants from Mio, Wakayama, Japan. Since 2018, we have started working on this website for those who hope to visit Mio to find their family roots .
Website Creators (Founding members)
Ayaka Yamaguchi       Kensuke Nakai
Sawa Ushio          Ryotaro Hino
Chinatsu Tanaka1 Sae Yamaguchi
Yuri Hirata Shiori Tamura
Aoi Tsutsumi Aika Fukunaga
Honoka Murakami Isogai Risa
Special thanks to...
Mr. ABE Goro
Mr. Alexander Schweinsberg
Ms. ANDO, Hifumi
Mr. SARUMA, Toyoyuki
Mr. SUZUKAWA, Mototsugu
Mr. YANAGIMOTO, Fumiya
Ms. IZUISHI, Misa
Mr. MUKAI, Tadaharu
Mr. MIO, Masanobu
Ms. UEYAMA, Mihori
Mr. OE, Ryosuke
Mr. OKAMOTO, Kiyoshi
Mr. KATSUTA, Keishin
Mr. SANADA, Shinji
Ms. SHIRAHAMA, Ami
Mr. Bill Hamade
Mr. Stephan Hamade
Ms. Celine Hamade
Mr. TANEIKE, Toshiro
Mr. OBOSHI, Yoshifumi
Mr. TANAKA, Atsuyuki
Mr. KATAYAMA, Takuya
Mr. NAKAMURA, Ryuki
Ms. FUKUDA, Misaki
Ms. MIHARA, Yuri
Mr. IWANAGA, Atsushi
Prof. HIGASHI, Etsuko
Prof. HIROOKA, Yuichi
Mr. KOYABU, Kiyonobu
Ms. MIO, Takae
Mr. MIZUTA, Haruji
Ms. YABUUCHI, Miwako
Ms. FUJIMOTO, Ayako
Ms. Lea-Anne Domae
Dr. Lisa Domae
Mr. Frank Ushirode
Ms. NAKANO, Miyuki
Ms. HIRAO, Harumi
Ms. SUZUKI, Michiyo
Ms. NISHIKIHAMA, Fumiko
Canada Museum
Atelier Bianco
Meriken House
Amerimca-Mura restaurant Sutebusuton
Guest house Yushinan
Guest House and Bar Diamond Head
Guest house Oibo
Z's House
Matsunagatosen Taitomaru
Matsunagatosen
Uminekoya
HinokisakimaruⅡ
Houzenji-temple
Komyoji-temple
Nikkei Voice
Hidaka Shinpo
Kishu Shinbun
Thank you very much.