America-Mura restaurant "Sutebusuton"
Map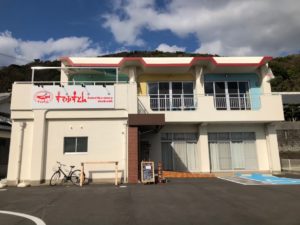 The name "Sutebusuton" is derived from "Steveston", which is the Canadian port town in British Columbia where the Mio native pioneer immigrant, Gihei Kuno first arrived. Steveston was pronounced as "Sutebusuton" in Japanese with a Mio accent. The restaurant provides local specialty cuisines from Mihama Town and its surrounding areas. It also provides Canadian-style meals. The restaurant's interior features a pub-style with a Canadian port town feel. Sample the local delicacies and enjoy the stories of America-Mura by eating local food and meeting local people at the "Sutebusuton" Restaurant.
Please feel free to contact us for more information from contact page.
Opening hours
11:00 a.m.- 3:00 p.m.

Open all year around

Please feel free to ask for more information.

Menu
Daily lunch special(with coffee)      \1,000

Stebusudon Set ("Sashimi" rice ball)     \1,200

Fried Salmon Set      \900

Pork Cutlet and egg dish Set      \900

Deep Fried chicken Set      \800

Beef tendon curry (with salad)      \600

Pork cutlet curry as extra      \200

Fried salmon curry as extra      \200

A cup of coffee after the lunch(drink)      \100

Payment
Cash only
Reservation

Language: Japanese

tel: +81-738-20-1420

Address
Mio, 841, Mihama-cho,Hidaka-gun,Wakayama,644-0045,Japan
The nearest bus stop
America-Mura bus stop
Information
Official Japanese Website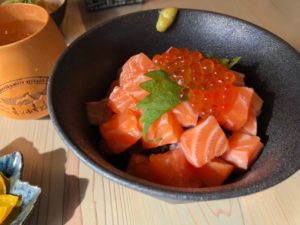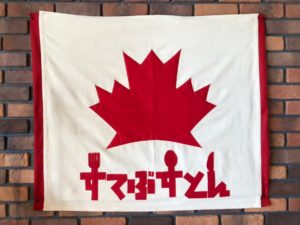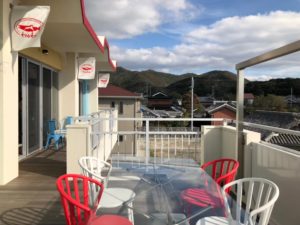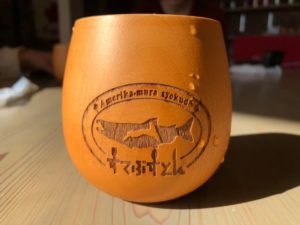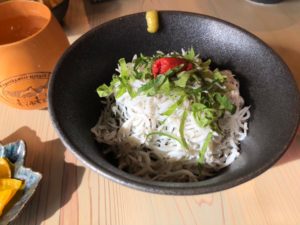 Information provided by Stebusuton and Kyoto University of Foreign Studies
Meriken house(Coffee House)
Map

This restaurant has a very vivid red triangular roof. You can enjoy Japanese dishes and the atmosphere of Japanese style coffee shop.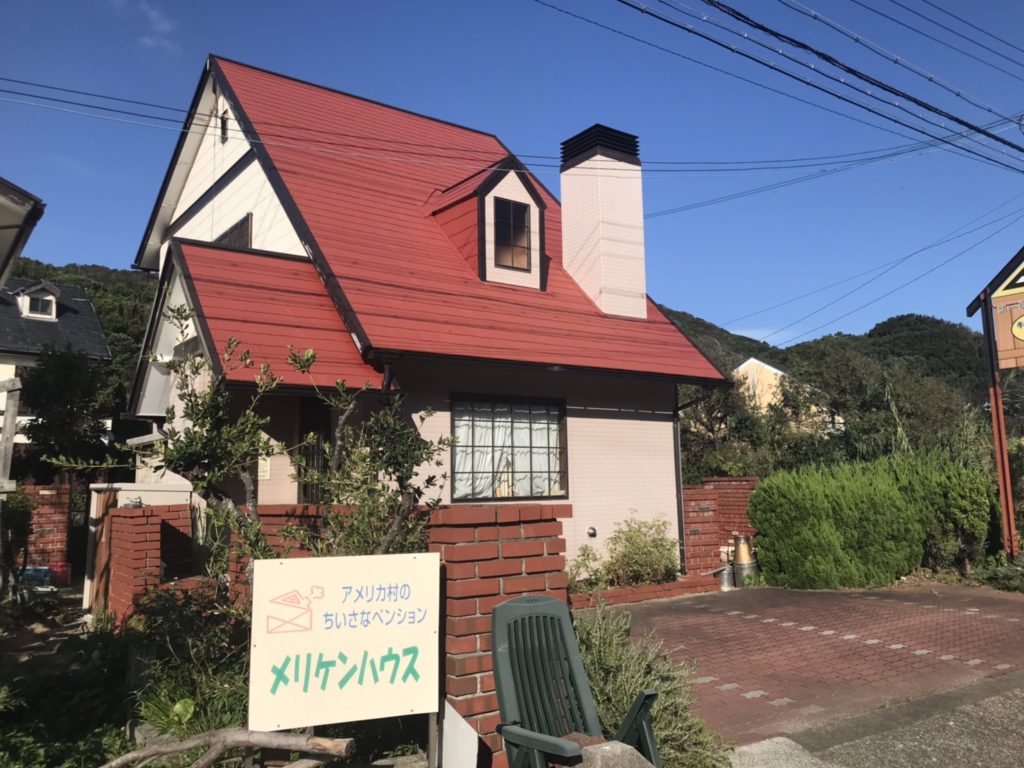 Opening hours

Monday-Friday: 11:00 a.m.- 3:00 p.m.
Saturday,Sunday & holiday : 9:00 a.m.- 4:00 p.m.

Menu
Meriken lunch      \800

Hamburg steak      \800

Pork cutlet      \800

Coffee      \300

Tea      \400

Cake      \400

Ice cream      \350

※All lunch menus with coffee(11:00 a.m.- 1:30 p.m.)

※Tax included

Payment
Cash only
Contact
Language: Japanese, English (Limited)

Tel: +81-738-62-2194

Fax: +81-738-62-2378

Address
105, Mio,Mihama-cho,Hidaka-gun,Wakayama,644-0045,Japan
The nearest bus stop
Oiboiso bus stop