Tsunami Summit
In November 2018, a big project titled the High School Students Summit "World Tsunami Awareness Day" 2018 was held in Wakayama. Conference participants included foreign students. Kataribe junior students welcomed them in English when they visited Mihama-town.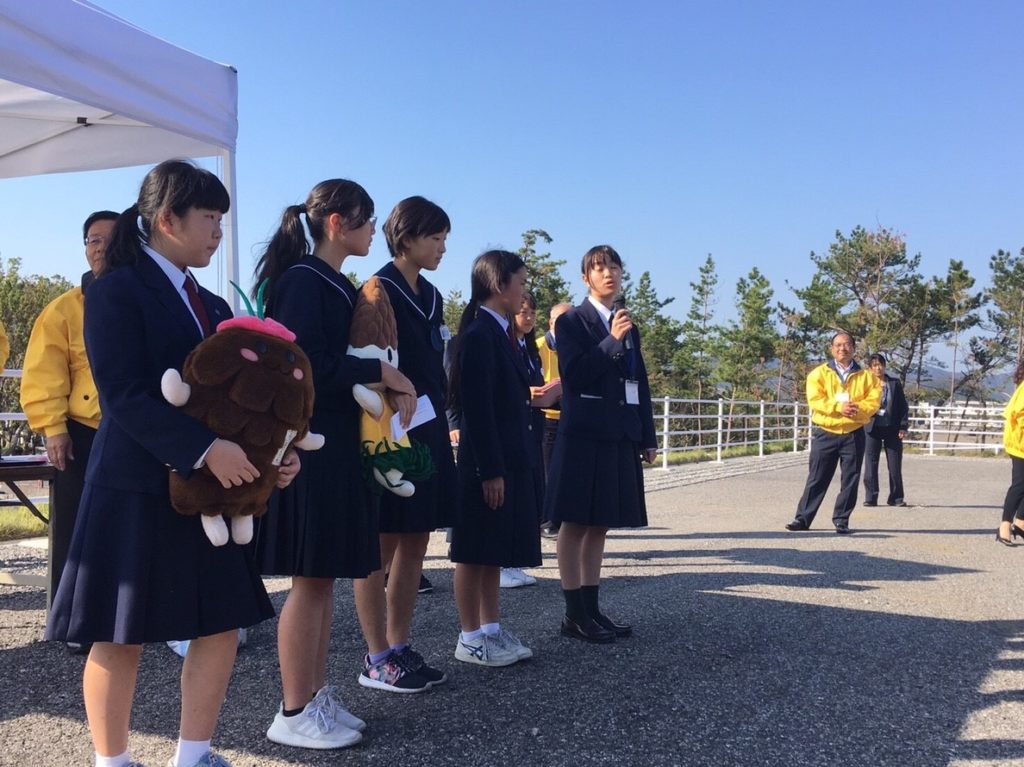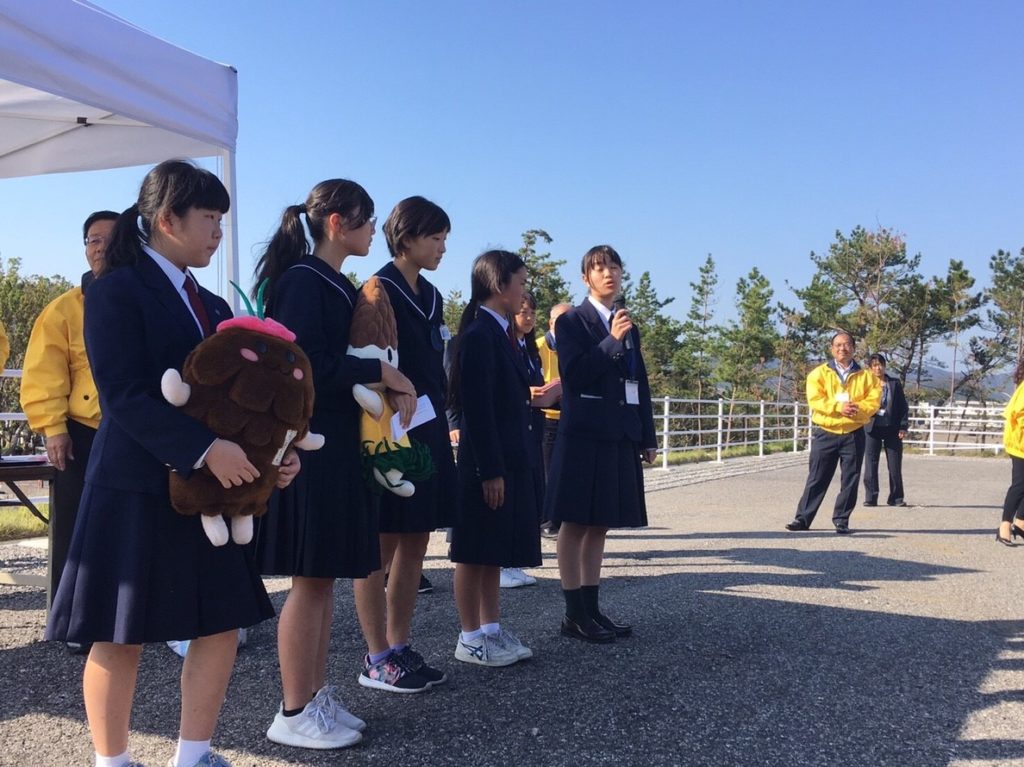 Kakehashi Project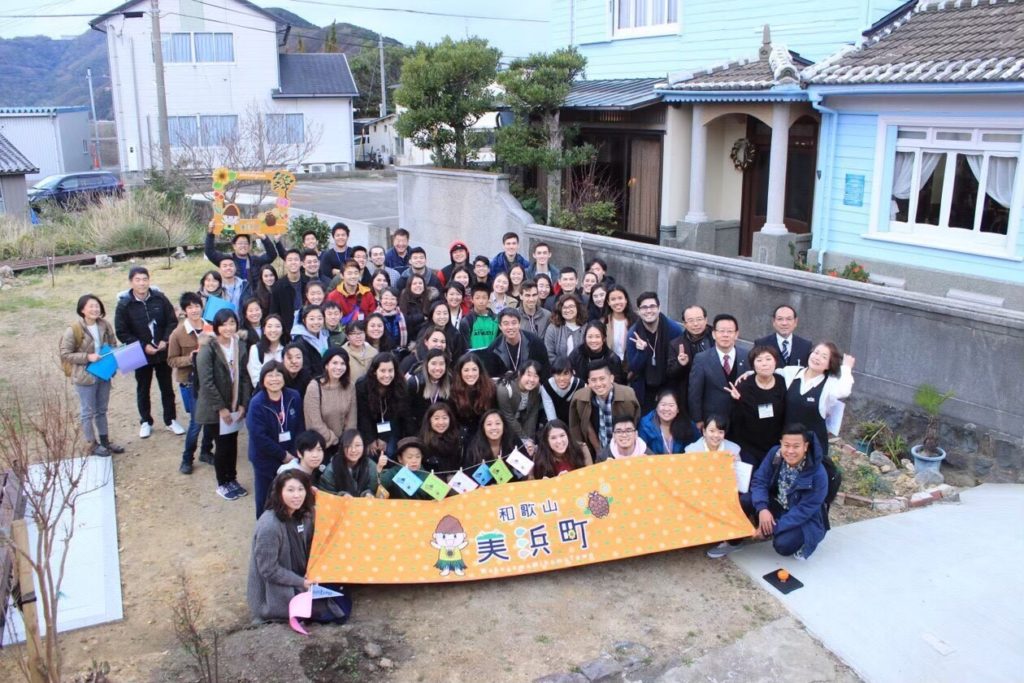 On December 16th, 2018, about 50 Japanese American students came to Mio to learn the relationship between Mio and Canada. The visitors were guided in 8 groups by Kataribe junior students. It was their first time to give a tour of Mio to foreigners whose roots were in Japan. Almost all the participants didn't speak Japanese. So, the Kataribe juniors translated their scripts and guided them all in English. This challenging experience gave them a  sense of growth and confidence about their ability to lead tours in English.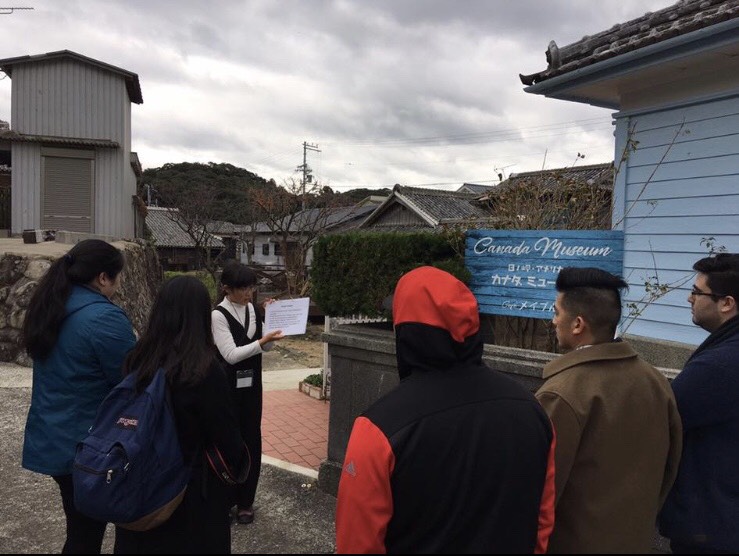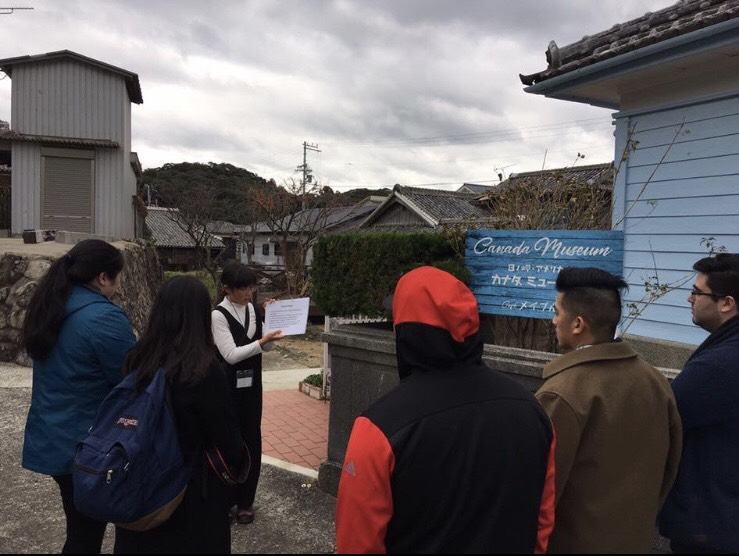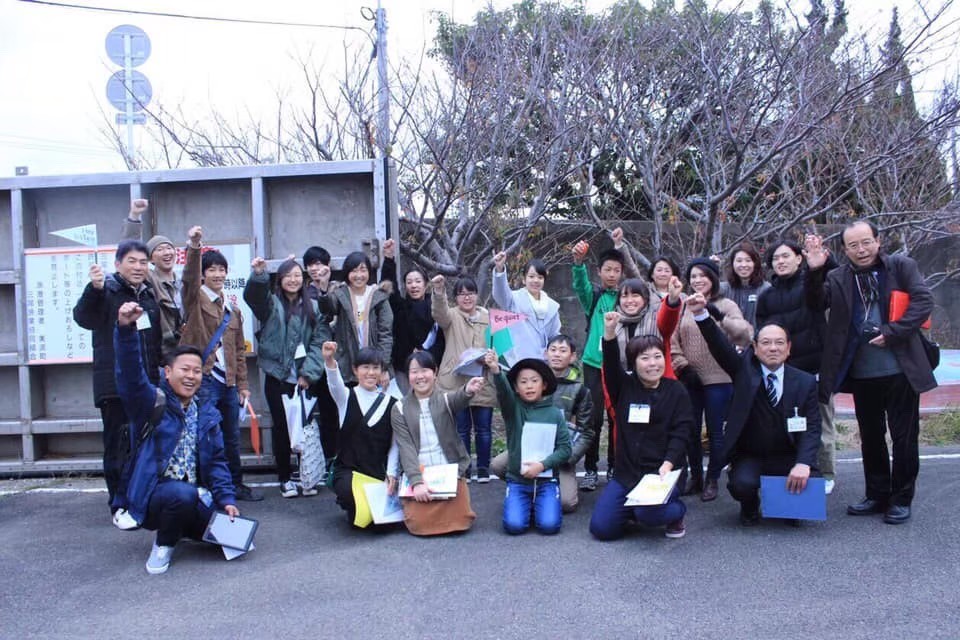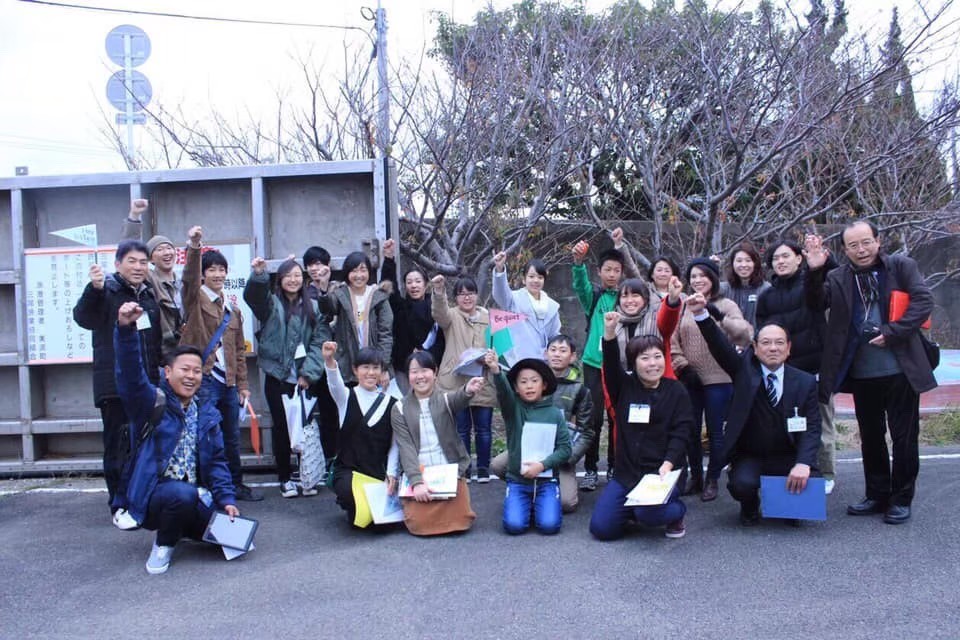 Visiting Canada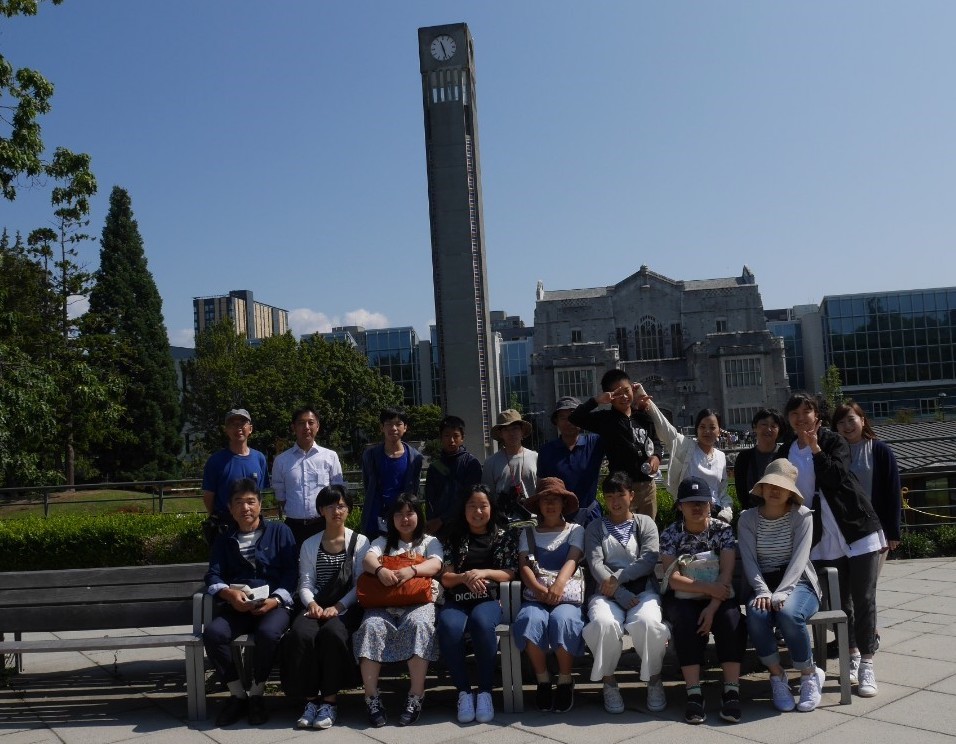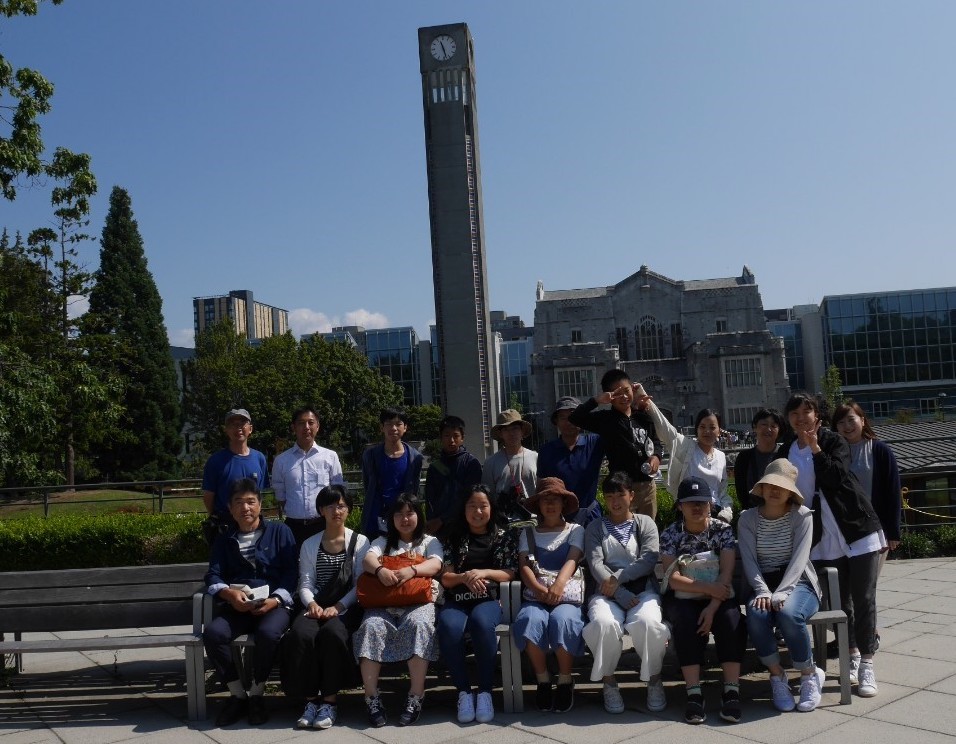 From 1990 to 2005, there was an international exchange program for junior high school students between Mihama-cho, Wakayama and Vancouver.  However due to the changing interest associated with the generational change and the shortage of manpower, there had been no international exchange programs since then. So, one of the purposes of this trip of Kataribe juniors was to revive the relationship between Mihama-cho and Vancouver again through the interaction of people between the two places.
From August 1st to 7th, 2019, 13 Kataribe juniors and 6 teachers visited Vancouver, Canada. They could interact with many Japanese Canadian. On the first day, the juniors visited Japanese Consulate General in Vancouver and Nikkei Place which consists of the museum regarding Japanese Canadians and facilities for the Japanese Canadian elderly. On the second day, they visited such sites such as Kuno Garden and Richmond City Hall. Also, they met with the B.C. Wakayama-Kenjinkai. On the third day, they visited UBC (University of British Columbia) and participated in Powell Festival and made presentations about their hometown and activities, which was the most important moment for the Kataribe juniors. On the forth day, they went sightseeing in North Vancouver. On the fifth day, they had a pizza party in the park with the 70 members of "Vancouver new Asahi".
Kataribe juniors' itinerary in Canada (2019.8.1~8.7)
8/1
Time
Destination
Activities
10:00

Vancouver International Airport

Arrived at Vancouver International Airport
13:30
The Japanese Consulate General
Visited the Japanese Consulate General in Vancouver

Met with two consuls (Takashi Hatori and Yoichi Ikeda)

15:30
Nikkei Place
Observed Nikkei National Museum
17:30
Hotel
Arrived at the hotel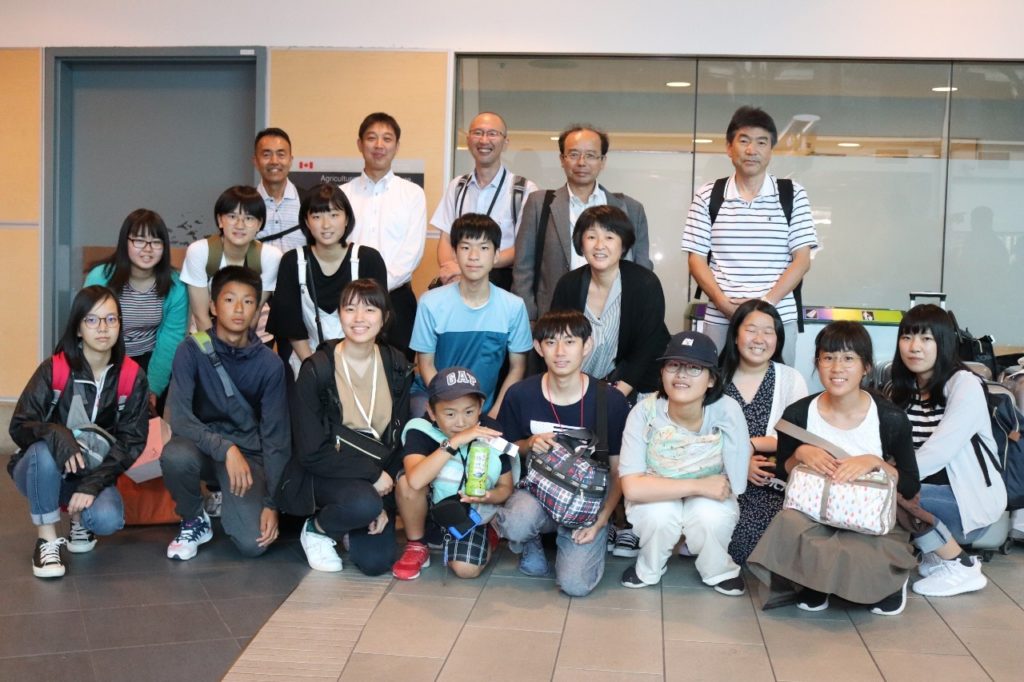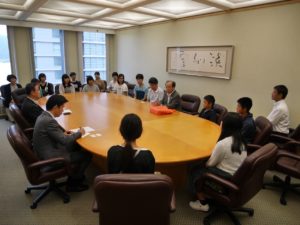 8/2
Time
Destination
Activities
9:30
Steveston
Arrived at Steveston
10:00
Gulf of Georgia Cannery National Historic Site
Observed Georgia Cannery

Strolled Kuno Garden and Boat mooring

13:30
Met with the B.C. Wakayama-Kenjinkai※1
Met with the B.C. Wakayama-Kenjinkai in Steveston Community Center
16:00
Richmond City Hall
Made a courtesy call on Richmond City Hall
18:00
Hotel
Arrived at the hotel
※1  Met with Wakayama-Kenjinkai
Wakayama-Kenjinkai refers to resident associations which people from Wakayama gather to support each other around the world. There are two Wakayama-Kenjinkai, the B.C. Wakayama-Kenjinkai in Richmond and the Eastern Canada Wakayama-Kenjinkai in Toronto. Kataribe juniors had interviews with the Kenjinkai members about their thoughts on Mio. They told the juniors about their memories of Mio and their struggles in Canada in the Japanese language. A man in his 70s told the juniors "I couldn't get a job because I was violent."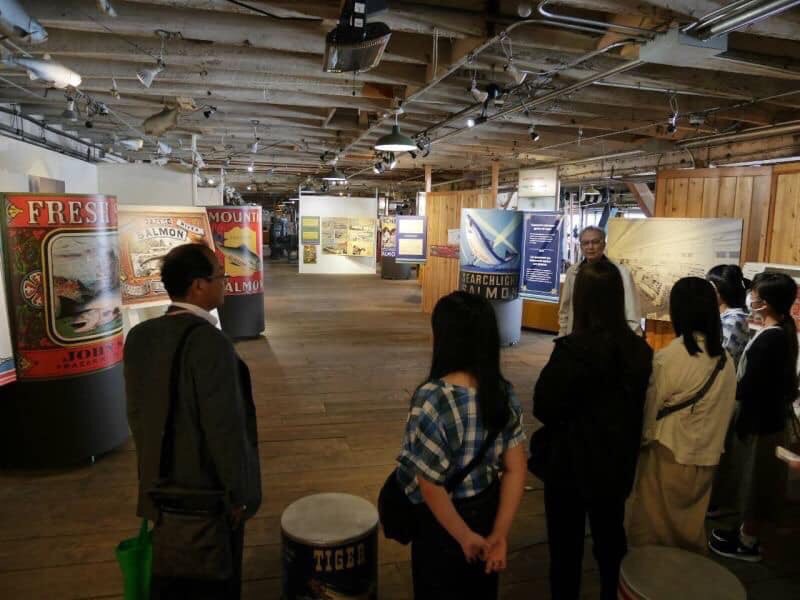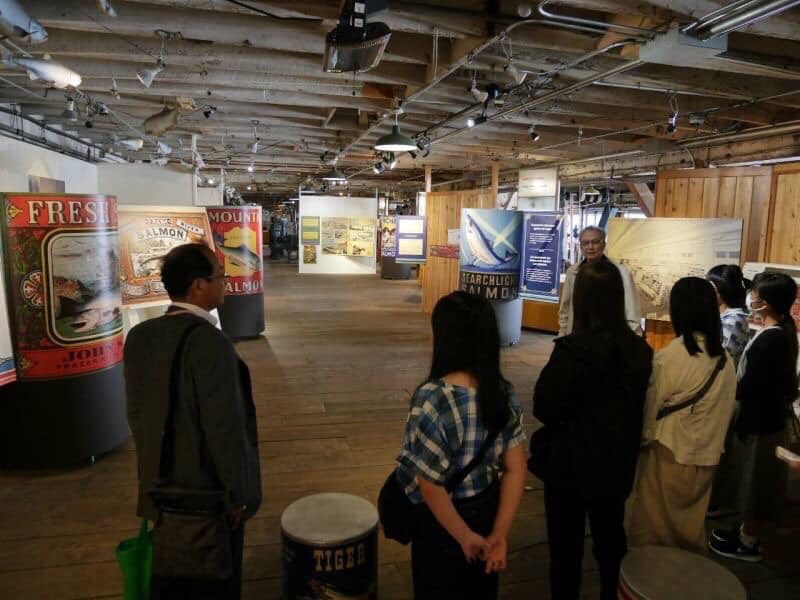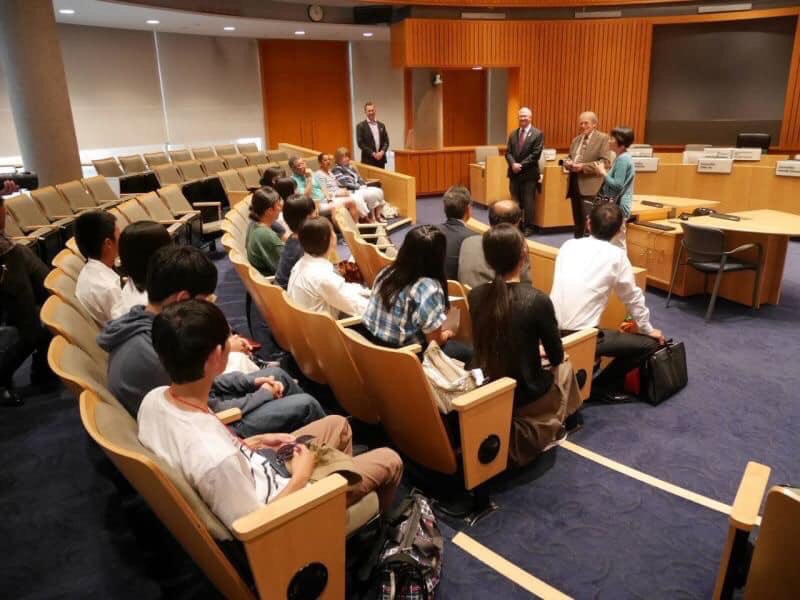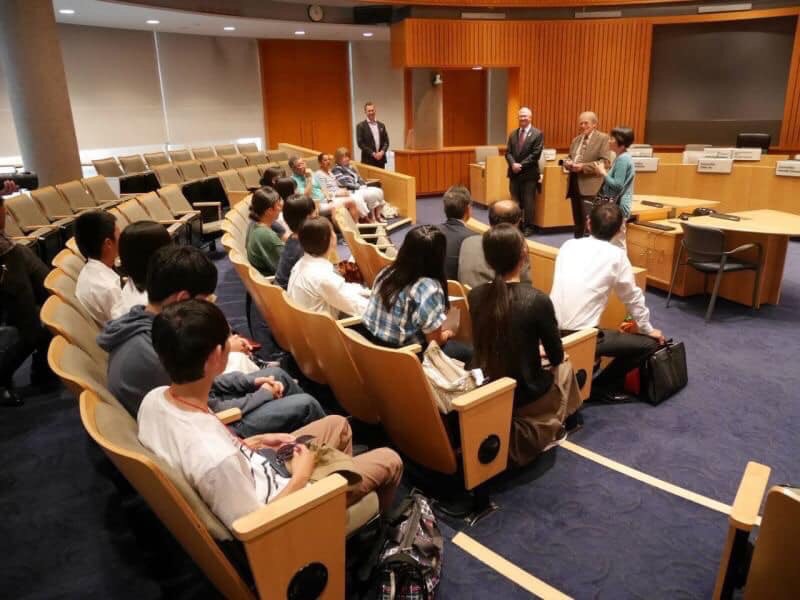 8/3
Time
Destination
Activities
10:00

University of British Columbia

Entered museum of Anthropology at UBC and observed Nitobe Memorial Garden

Observed the UBC campus and buy something at the bookstore

14:00
Powell Street
Arrived at Vancouver Japanese Language School

Visited the Powell Street Festival and participated in the Powell street tour

17:30
Presentations※2
Gave presentations at classroom of Vancouver Japanese Language School

Danced Boshu-Ondo with the attendances

19:00
Hotel
Arrived at the hotel
※2  Presentations
Kataribe junior students performed presentations about the history of Mio immigrants which they have learned and showed their original video introducing Mihama and Mio. They were able to perform presentations confidently in front of 50 people of Japanese descents gathered at the venue. They also danced Boshu-Ondo with attendees.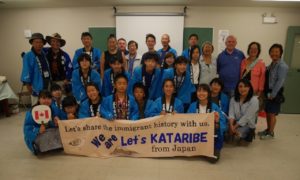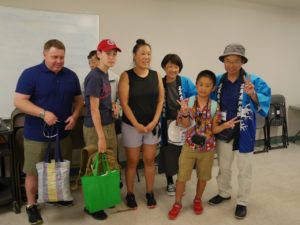 8/4
Time
Destination
Activities
10:00

North Vancouver

Around there

Went to Capilano Suspension Bridge
11:45
Went to cypress observatory
13:30
Granville Island
Had lunch and strolled in Granville Island
15:30
Stanley Park
17:45
Dinner
Had Chinese food in the downtown
19:20
Sky Train
Got on the train at Burrard Station
19:50
Hotel
Arrived at the train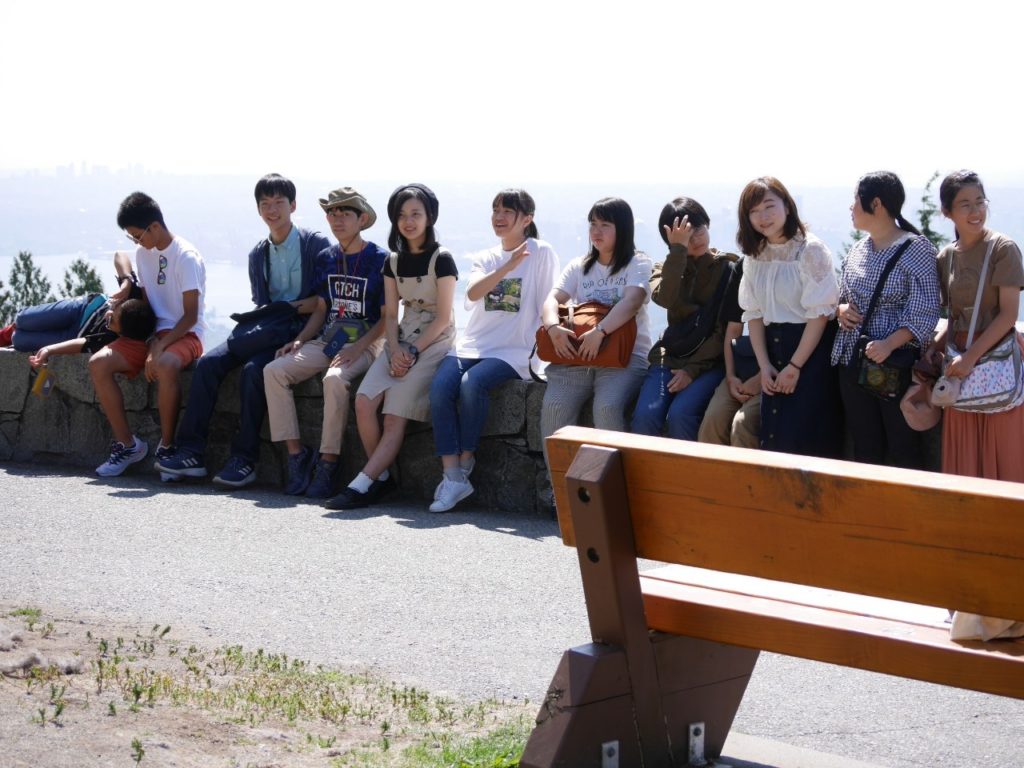 8/5
Time
Destination
Activities
10:15

(Left) the hotel

Had a pizza party in the park near the hotel

(With the 70 members of "Vancouver new Asahi")

They played with balls and deepened their friendship and enjoyed meals together.

15:20
Sky Train
Got on the train at Waterfront station

Did shopping in Gastown

17:30
Sky Train

Got off the train at Metrotown station and returned the hotel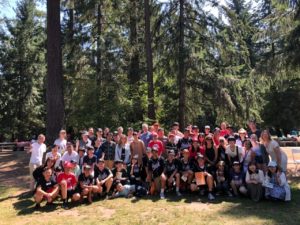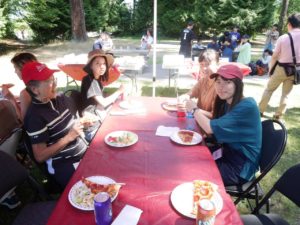 Kataribe juniors' thoughts about participating in Powell Festival