America-Mura bus stop Map①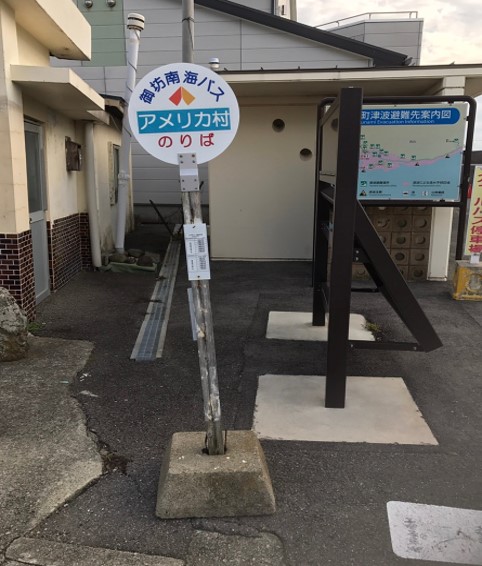 The sign reads "America-Mura bus stop" in Japanese.  America-Mura means "American village." Most of America-Mura in Japan are known as commercial districts where you can go shopping. On the contrary, America-Mura in Wakayama is a quiet rural area with no stores. There are no supermarkets, no convenience stores, no starbucks, and no Mc Donalds.  Also there are very few buses running, and all the local accommodations are basically Japanese-style in which you will sleep on the floor using Futon mats.  You might find some inconvenience, but with a little advance knowledge, preparation and most importantly with your open-mindedness, we believe your trip to Mio could be a life-changing experience!!
Wall painting of the public restroom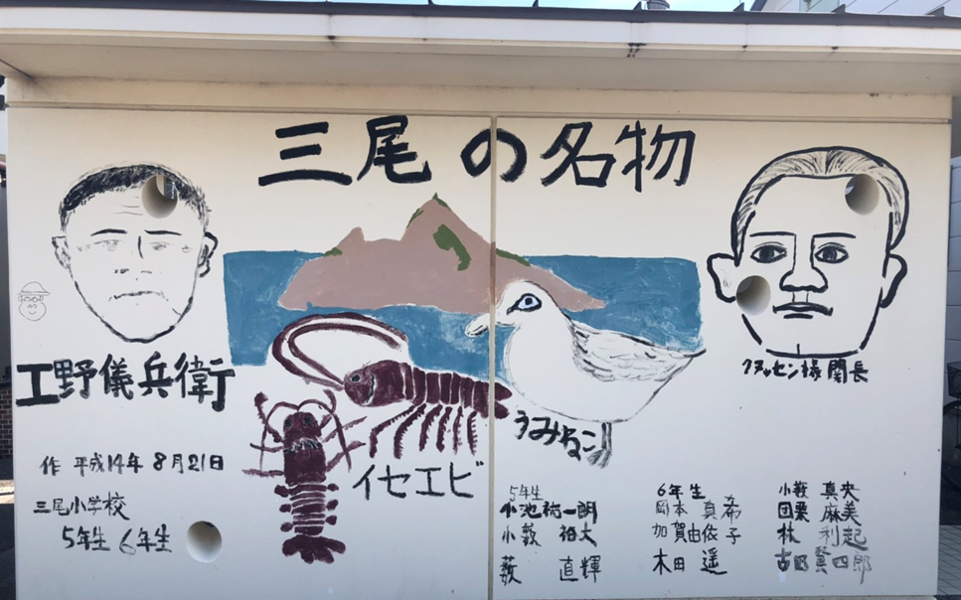 There is a mural on the wall of the public restroom in Mio. It was created by local primary school students. What they have drawn were the famous locations, events, people and symbols of Mio. These include Mio's heroes, Kuno Gihei (first emigrant to Canada) and Captain Knudsen(saved many fishermen from death). There are also Mio's symbols, such as a black-tailed gull, lobsters and Uminekojima Island.
Information provided by "Let's Kataribe project"