What is a Koseki?
A koseki is a Japanese family registry where births, deaths, marriages, and divorces of Japanese citizens are recorded. Only Japanese citizens are registered on the Koseki with their local authority. Non-Japanese are also noted on the Koseki when needed, such as when their parents or spouse are Japanese. Japanese citizens are required to print a copy of the Koseki when their relative dies, when they get married, and when they obtain passport.
Sample  ⇒   Koseki Registry Sample, Japanese Citizen Documentation System by Japan PI
Different types of Koseki
There are three types of Koseki which are The Koseki Tohon, The Koseki Shohon and The Joseki Tohon. The Koseki Tohon is a family registry which records births, deaths, marriages, divorces and address of all members of Japanese family. The Koseki Shohon is an individual record extracted from the family registry. The Joseki Tohon which records births, deaths, marriages, and divorces of people who were removed from the Koseki Tohon due to the marriage, divorce, and death.
What should I know from Koseki?
If you receive your Koseki, you will find out information regarding the births, deaths, marriages and divorces of your Japanese ancestors, where they lived, and in which cemetary their ashes are located.
How can I obtain a Koseki?
If you're looking for a family registry of your Japanese relatives who were born in Mio, you can either obtain it in Japan or in your country by delivery, though delivery may take some time after your application is received.
How to obtain a Koseki
・Build a family tree. First of all, try to build your family tree by using all of the information you already have or using websites. (ex. Ancestry.com)
・The name of your Japanese ancestor's name that is written in Chinese character and the address where your Japanese ancestor used to live in Mio, Wakayama. You only need those kinds of information to obtain a Koseki.
・You might find out more information about your Japanese ancestor by collecting documents down below.
Birth Certificate
Passenger's Declaration
Japanese Marriage Certificate
Japanese Death Certificate
*Please make sure that you have your Japanese ancestor's name in Chinese characters (Kanji).
*You can't apply for the Koseki Tohon without a document which includes their Chinese characters.
You need to prepare:*Your valid identification which includes your full name, birth date, current address, and a picture of your face. (passport, driver license, birth certificate)*All of the original documents or certificates belonging to your Japanese relative.
Koseki fees at Mihama town hall,Wakayama
The Koseki Tohon costs 450 yen.
The Koseki Shohon costs 450 yen.
The Joseki Tohon costs 750 yen.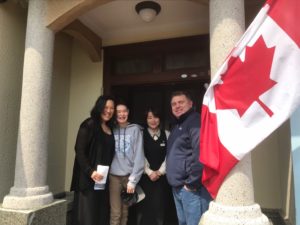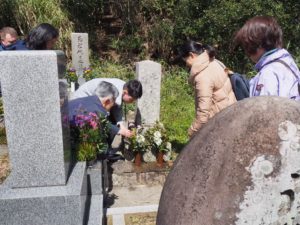 Notes
*Please get in contact with the Mihama Town Hall to make sure you have the appropriate documents before coming to Japan.
*You may only apply for your direct ascendant's Koseki.
*You may only pay in cash. (No exception)
*If you send documents to Japan, make sure to include an enclosed envelope and enough for the delivery fee to send them back.
References
Mihama Town Hall Official Website -Only available in Japanese.
Resources and information provided by Mihama Town Hall and Dr. Lisa Domae of North Island College.
NOTICE:
If you found out that you or your family members had retained Japanese nationality as a result of your family history research and currently live outside of Japan, please read the following message from Mihama Town Hall.
Currently, Mihama Town Hall faces the problems of keeping track of the right number of her residents partly because of the cases where the deaths of overseas citizenship holders have not been reported to the Japanese embassy or consulate. If you know these cases in your family, please file at the Japanese embassy or consulate. We would appreciate your cooperation in this matter.