Haruji (Harry) MIZUTA No.1
Haruji (Harry) MIZUTA No. 2
About Haruji (Harry) MIZUTA
Mr. Haruji (Harry) Mizuta is an 87-year-old Japanese Canadian born in Revelstoke, Canada in 1933. He moved to Japan at the age of five to receive an education in Japan and to help his father recover from a leg injury. He lived in the Mio area of Mihama-Cho, Hidaka-gun, Wakayama Prefecture until graduating from high school. After graduation, he went to work in Osaka, but in 1955, at the age of 21, he left the port of Kobe and returned to Canada at the age of 22.
After arriving in Canada, he worked as a houseboy in a Caucasian family where Mr. Mizuta's cousin used to work, and he learned English and Canadian lifestyle there. After that, he attended a vocational school in Vancouver to learn the skills of auto mechanics and after graduation, he gained a job at Vancouver Motors. However, Mr. Mizuta quit his work due to problems with his boss. He supported his family by running his own service station and trading business Mr. Mizuta retired from his business in 1996 when he was 63 years old.
In the meantime, from the age of about 30, Mr. Mizuta started community service activities, serving as Vice President of the Vancouver Japanese Canadian Citizens Association (JCCA) from 1972 to 1973, and as Chair of the Vancouver Japanese Language School and Japanese Hall from 1978. Also, he is a prolific author and researcher on Japanese emigrants and immigrants. Among his writings, The Japanese Connection in Steveston (2006) and Miho no Urabito (2007) are his two major pieces of work for which he did research for more than three years.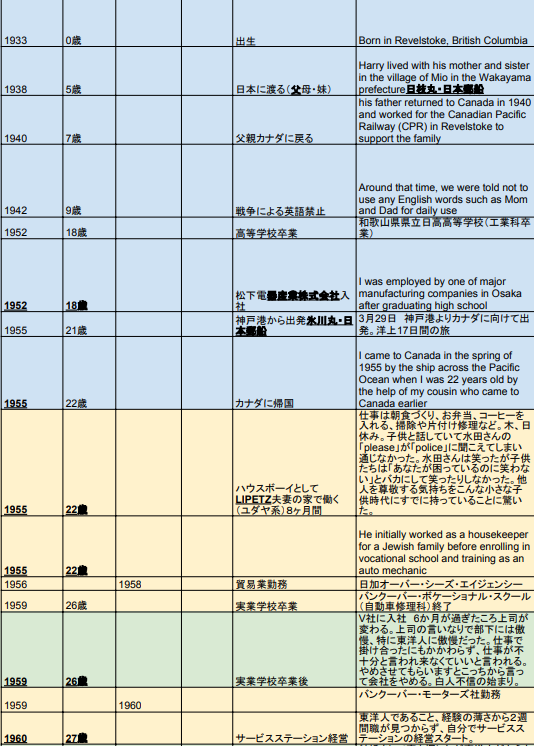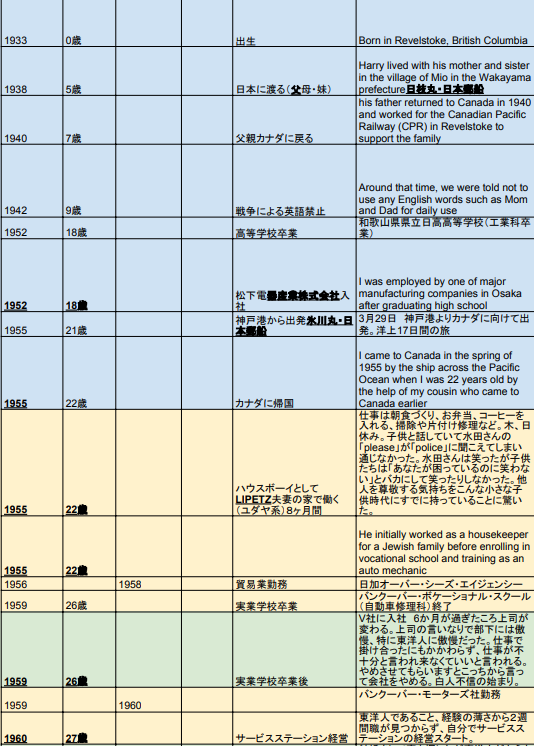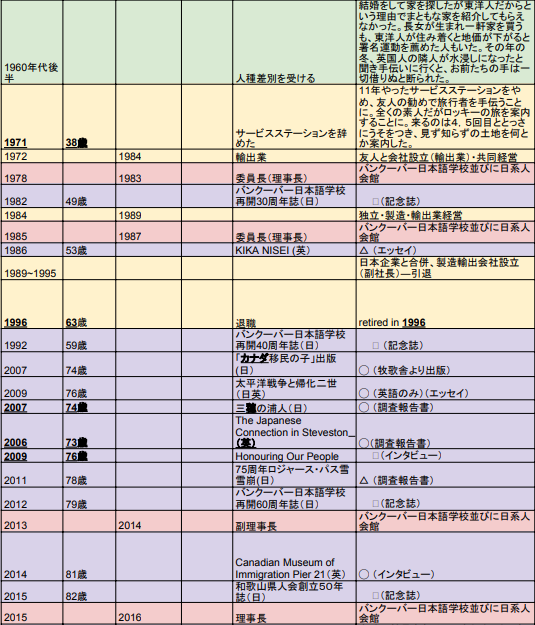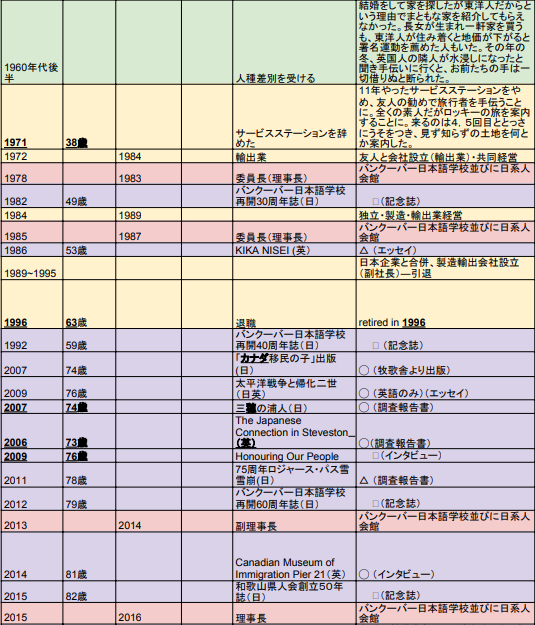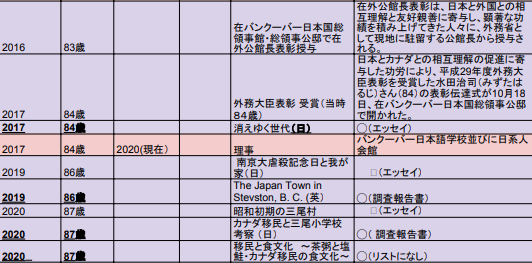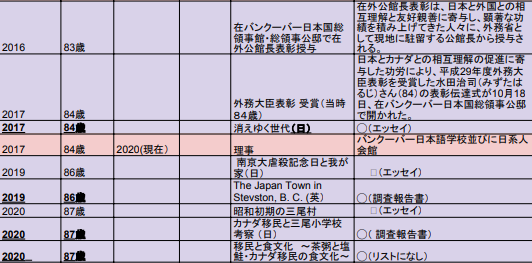 Summary
The interviews were conducted via Zoom, a web conference service, by Chinatsu Matsuura and Haruko Hasegawa, student members of the Kawakami Seminar, as part of their graduation project. They conducted two interview sessions with Mr. Mizuta, and each interview session lasted about an hour. 
The first session was held on September 23, 2020.Chinatsu and Haruko listened to Mr. Mizuta's story from his birth to his retirement, following a timeline of his life that they prepared in advance based on their research.
The second interview was conducted on the following day, September 24, 2020. For this session, the focus was placed on his life after retirement. Mr. Mizuta talked about his community service activities and writing activities that he continues through the present day.
As a result of using not a questionnaire but a timeline as an interview guideline, Chinatsu and Haruko were able to approach his emotions at the time and valuable stories that he had never told before, going beyond the mere act of collecting objective data.